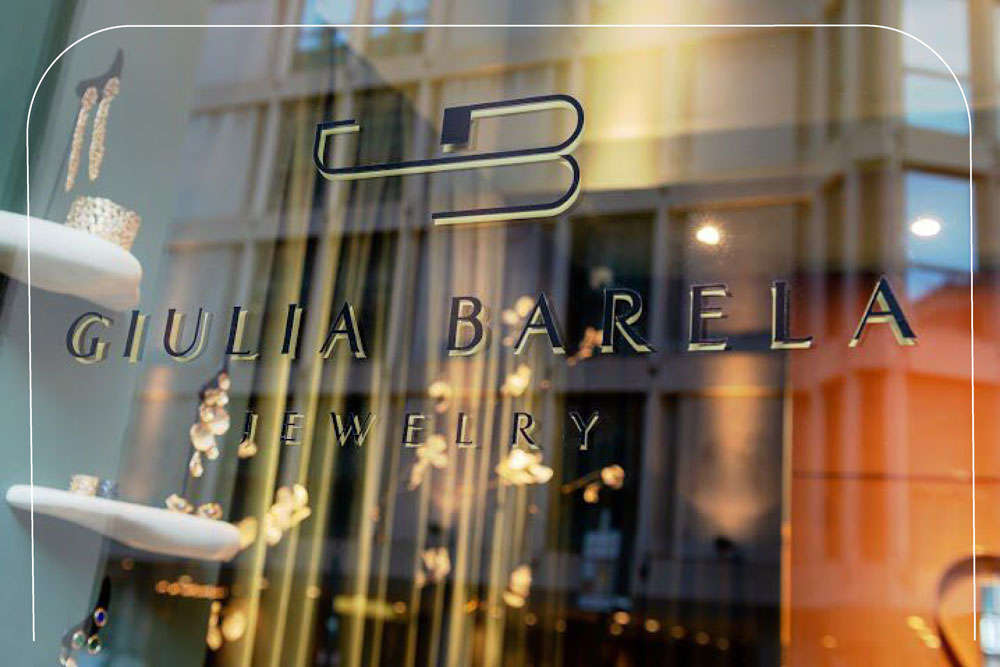 A TREASURE BOX OF JEWELS, DESIGN AND SCULPTURES
The Giulia Barela Jewelry boutique in the center of Rome was conceived as a private living room for an elegant and timeless woman, a place that itself becomes a jewel. Each detail was chosen by the designer Giulia Barela who creates a unique space that contains and represents the world of Giulia Barela Jewelry.

An intimate space designed to put those whoever visits it into direct contact with the creativity behind our jewels.

Inside a treasure box of beauty and refinement, our jewels fit perfectly, giving brightness to the boutique.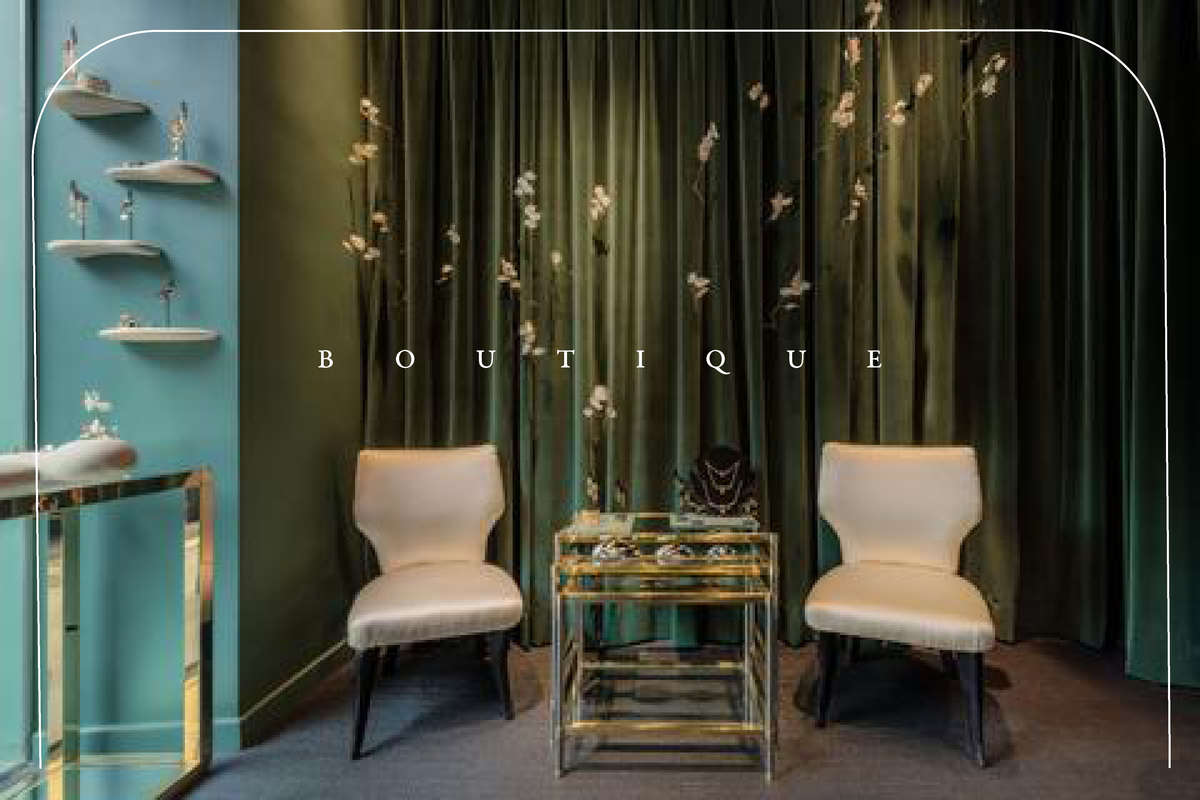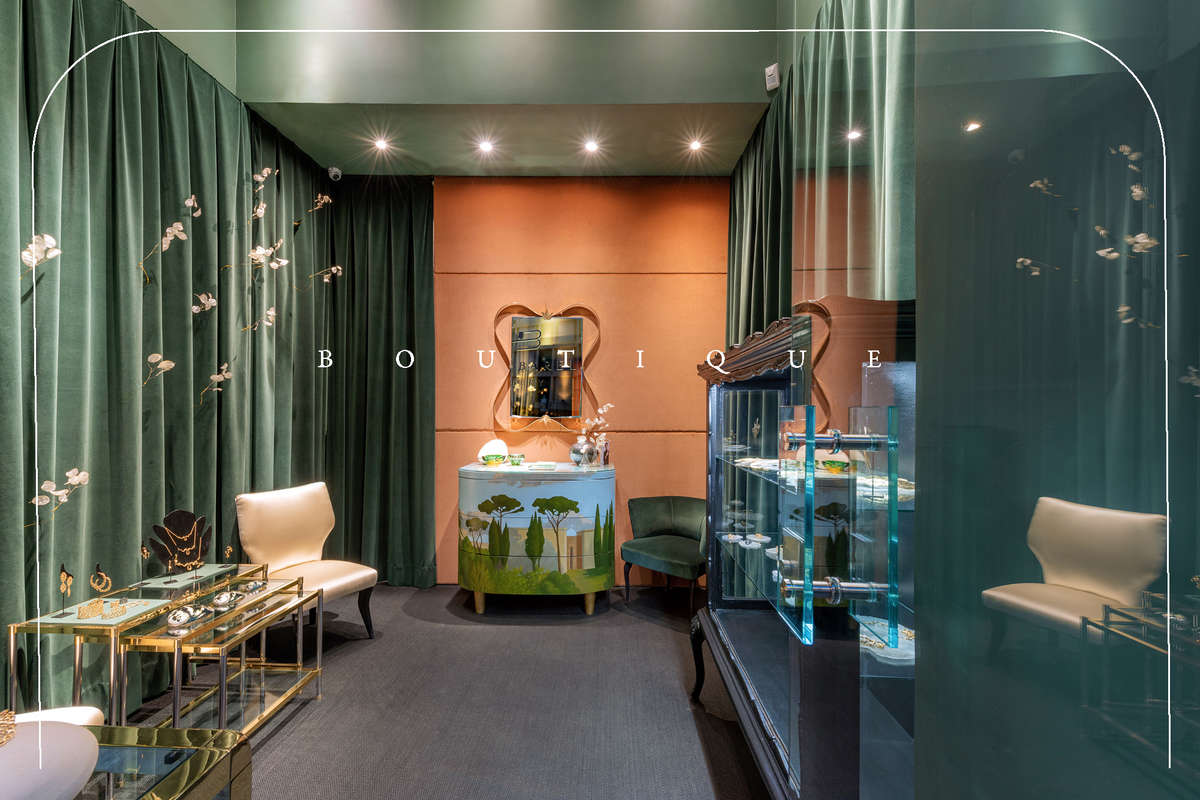 OUR BOUTIQUE IN ROME
Telephone
Boutique landline +39 06 9357 0868
Mobile +39 370 151 6605
Chat with us on WhatsApp:
+39 370 151 6605
DISCOVER THE CURATED INTERIORS

Here our story of creativity and commitment meets your wishes. We designed it to be comfortable and to perfectly reflect the brand's values: love for beauty, artistry and refinement.

A sculptural mirror created by Giulia Barela and an elegant piece of furniture hand-painted by artist Paolo Fiorentino welcome visitors after a few steps, who immediately immerse themselves in the world of GBJ.