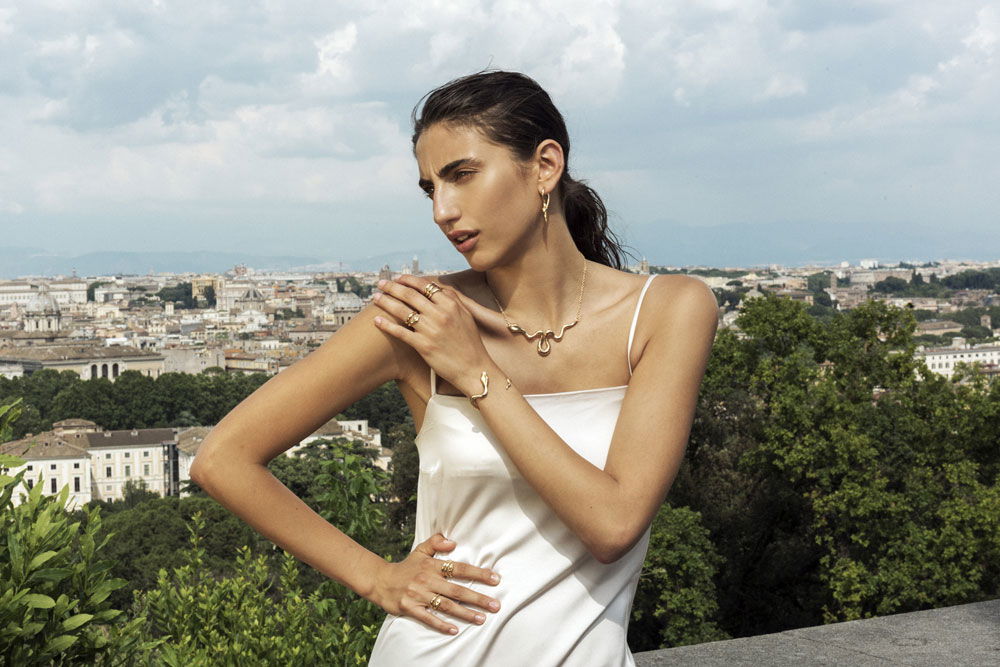 E N C H A N T E D
The enchantment of the snake captured in jewelry
The collection is made up of four themes: "Eye" that intrigues, "Skin" that strengthens, "Body" that seduces and "Play" that amazes.


The "Eye" theme of the collection is a metaphor of seduction and enchantment. The detail of the cut creates a connection between our inner world and the outside. metaphor for seduction and enchantment,
The "Skin" section is an urge to be aware of our inner strength, represented by the reptile's spinal cord showing out from the thick skin,


The theme "Body" symbolizes seduction through the sensual moves of the snake. encourages a playful interaction between the wearer and the snake,


The "Play" theme of this collection satisfies our inner desire to play and express our irony, where the serpent enacts a playful interaction with the wearer and the person looking.