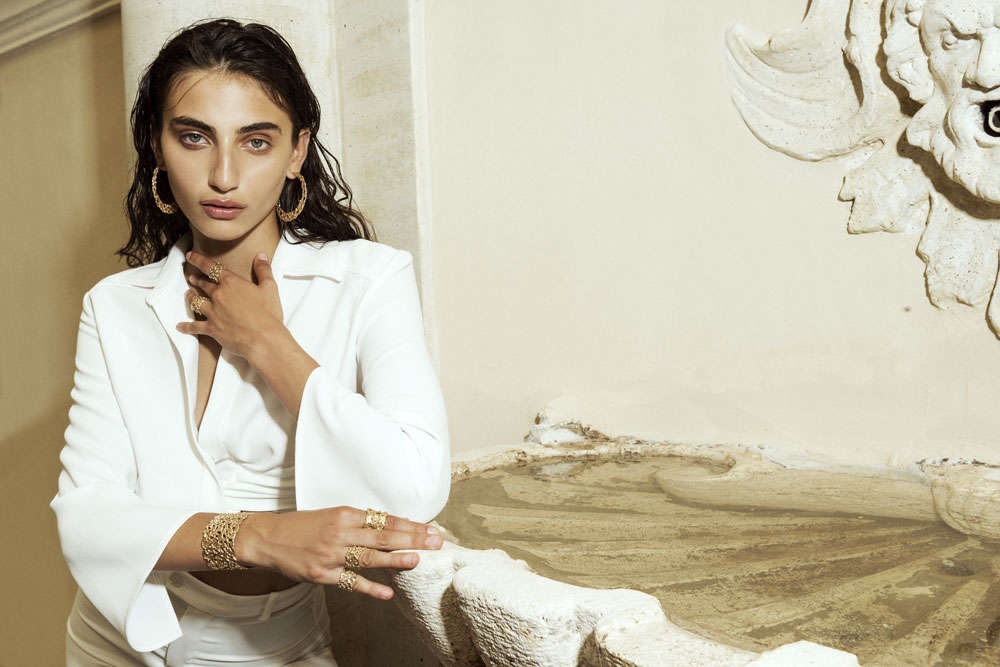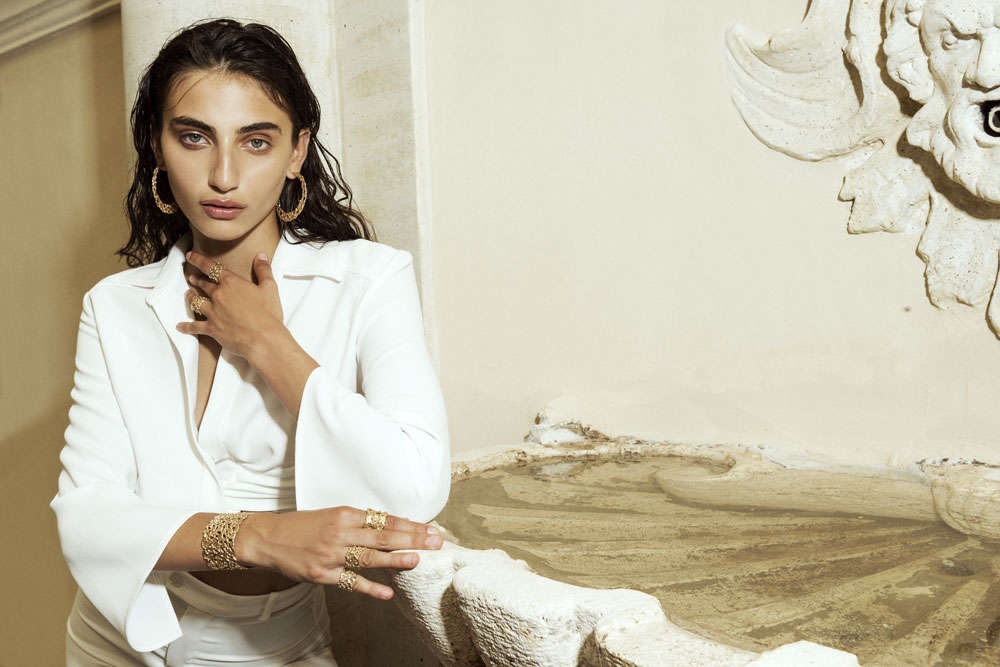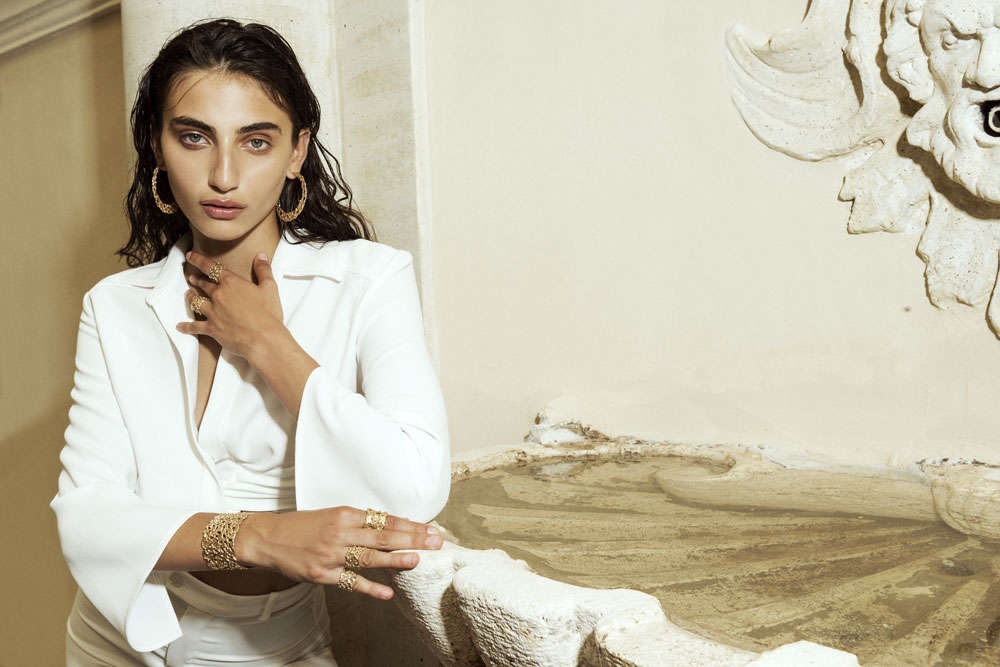 P E B B L E S
Sophistication and bold design inspired by tiny natural stones
A blend of organic shapes, irregular surfaces and light reflections.
Connection is the overarching theme in the collection: the jewels is made of full and empty spaces, linked to one another. The irregularities and the tiny pebbles allows light to flow and vibrate.
Our collection represents the power of diversity: we are linked to one another like pebbles on a beach, and this enables us to create something special.