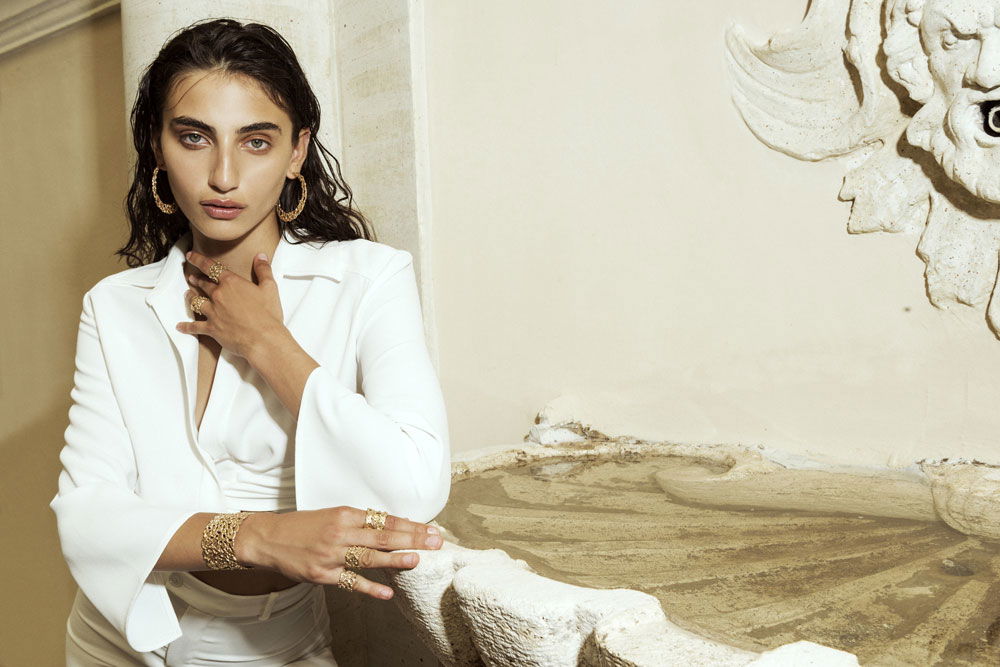 Design meets thinking, conceiving an intriguing play of shapes, irregular surfaces and luminous light sources.

The jewels of this collection are suprisingly light. The almost weightless jewels play with words between the feather-like weight of the jewels and the name Pebbles, or "sassolini".

Connection is the overarching theme in the collection: the jewels is composed of full and empty spaces, linked to one another. The irregularities and the tiny pebbles allows light to flow and vibrate.
The designer Giulia Barela wants to spread a message of unity: we are linked to one another like pebbles on a beach, and this enables us to create something special.