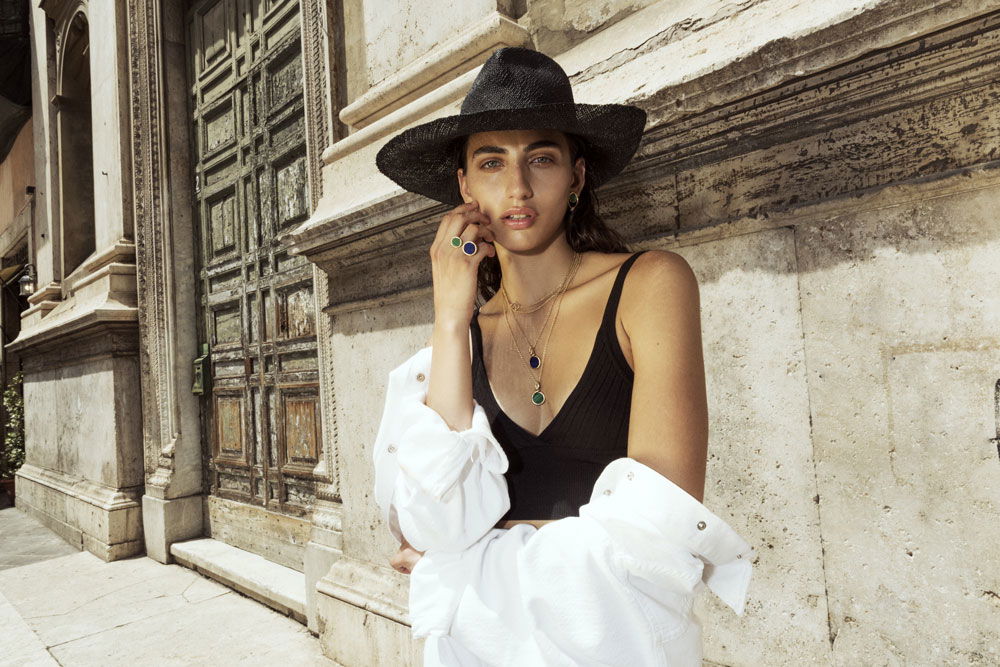 The collection Ouroboros takes its name from a serpent-dragon that bites its own tail: the Uroboro. This ancient symbol represents totality, eternity and renewal.
The jewel designs are conceived to render the idea of circularity: lapis, mother of pearl, onyx and malachite hand cut into perfectly round shapes, surrounded by the Uroboro which encapsulates the stones, like an act of protection.
Apparently still yet in constant movement, the Uroboro interprets Universal energy, consumed and renewed endlessly.